After years of hearing the stories, I finally got to see for myself– Puerto Rico is a beautiful, rich, lush, tropical paradise that lives life and loves to take it easy. This post has a little bit to do with wine–but there was more rum, adventure, and seafood to be had than grape growing! Not to mention that our first morning, husband found a Taste NY spot right down the street from the tattoo shop!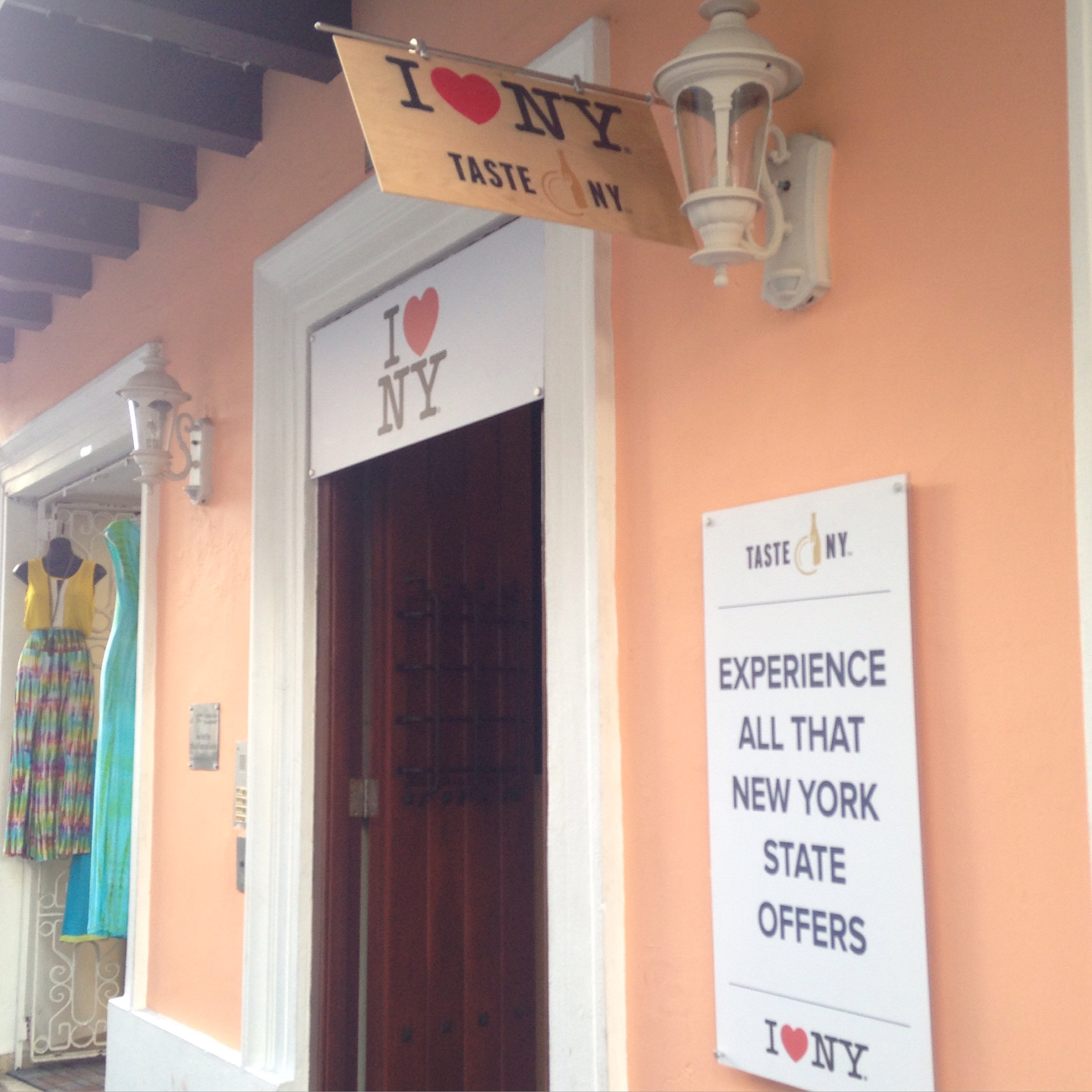 They're waiting on their alcohol license, and after that, I hope to bring some of the Finger Lakes to Old San Juan! Get in contact with me if you're interested in more info….
We stayed in Old San Juan for a week, while Lefty did a guest spot at Senzala Tattoo — the only tattoo shop in Old San Juan, and a solid spot for old school tattoo work, as well as a long list of fantastic rotating visiting artists. Eddie (or The Molina as I heard him called on several occasions) was booked pretty solid, but if you missed the chance to get tattoo work from him, he'll be back soon.
I had a set amount of time to myself in Old San Juan for shopping, walking, and touristing (awesome little boutiques, local flavors, tourist traps, forts, museums) on foot- all very walkable, wear the good sandals or comfy flats.
It's also relatively hot and humid, so billowy sundresses were the preferred threads. I showed a lot of tattooed skin, and passed out a LOT of business cards–good for me, good for everyone!
A few days into the trip, we escaped for a day of nature. Rainforest bound, we had to make a stop at Bebo's BBQ. It's an open air, pork bbq spot, right across from the airport. Bourdain knows about the porky goodness-I had to find out….it did NOT disappoint…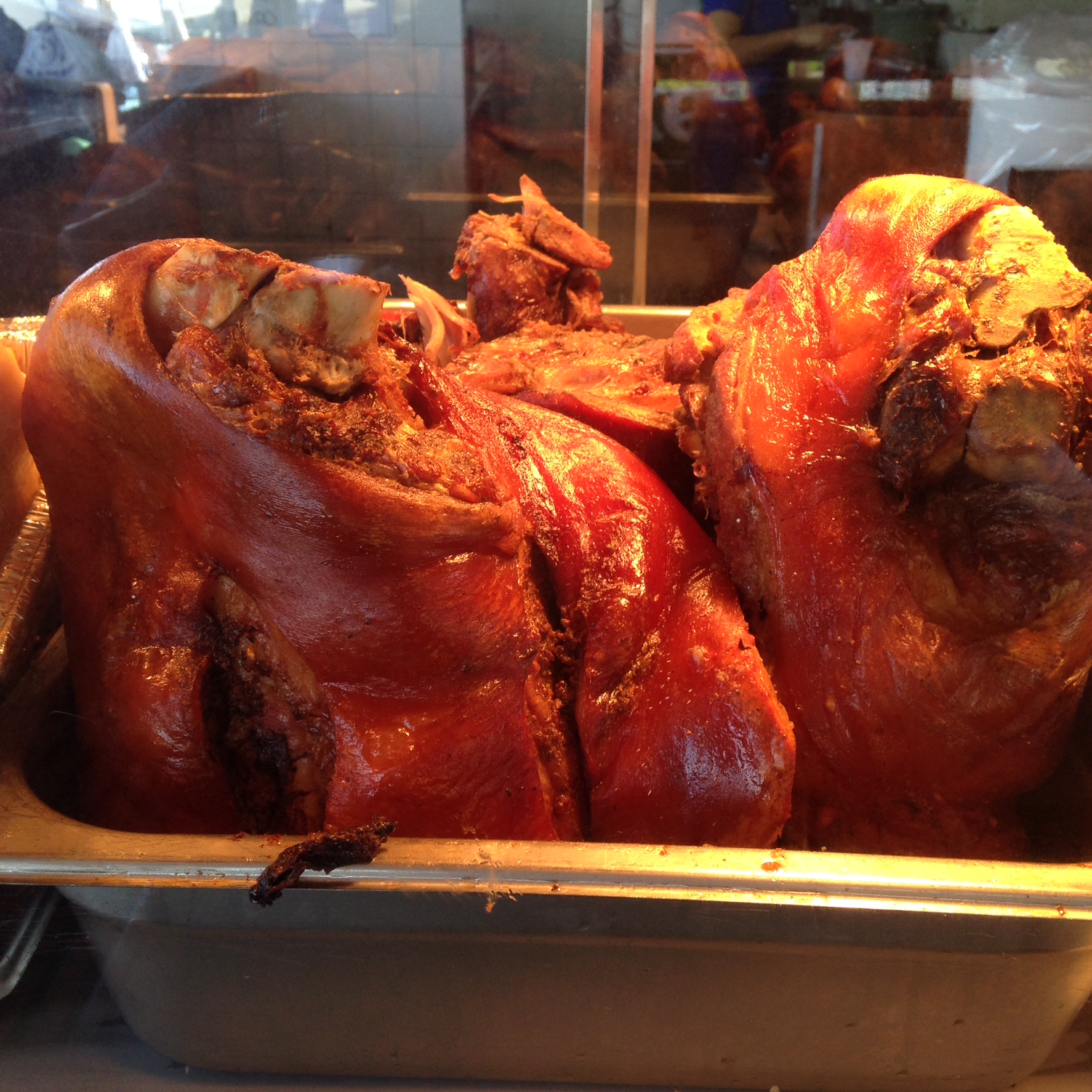 Venturing out of Old San Juan, we rented a car (CHEAP) –and the driving is nuts (no blinkers, zippy passing on the right shoulder kind of stuff), but I was with a semi-local, so….we had a day in El Yunque National Rainforest.
I wasn't completely geared up, but just from the roads and a few light hiking paths I saw some of the most gorgeous natural rock formations, waterfalls, and wild . Next time we go back, I'll have my Ithaca style hiking gear, for sure! The paths aren't all maintained, but the views are spectacular, and the swimming holes are local treasures.
Later that evening, we drove about half an hour to Fajardo and the bioluminescent bay–an experience I will never forget! We kayaked with a group through mangrove groves in pitch darkness, only to come out into a sparkling bay–the winds were light, the glow was definitely there although low, and I got to hold a glowing, bioluminescent jellyfish. Next trip we will explore others as well! You can find more info here: Bioluminescent Bays in Puerto Rico.
Way too much for only one post, lots more we ate, saw, and tried to do– but what a first visit for me! I'll always remember rum, pirate friends, parrots, serious pork, Demian and the Sick Of It All evening of hardcore bone breakage, bioluminescence, beauty, and loving the entire experience with my Puerto Rican husband.