Something wonderful showed up in SLO, California for me the other day…a box. A box from the Finger Lakes. A box for me, full of wine! A delivery of happy from Ian Barry and family, proprietors of Barry Family Cellars in Burdett, NY…
Grapes that I helped hand harvest, the fall before we left the Finger Lakes, now bottled and ready to drink….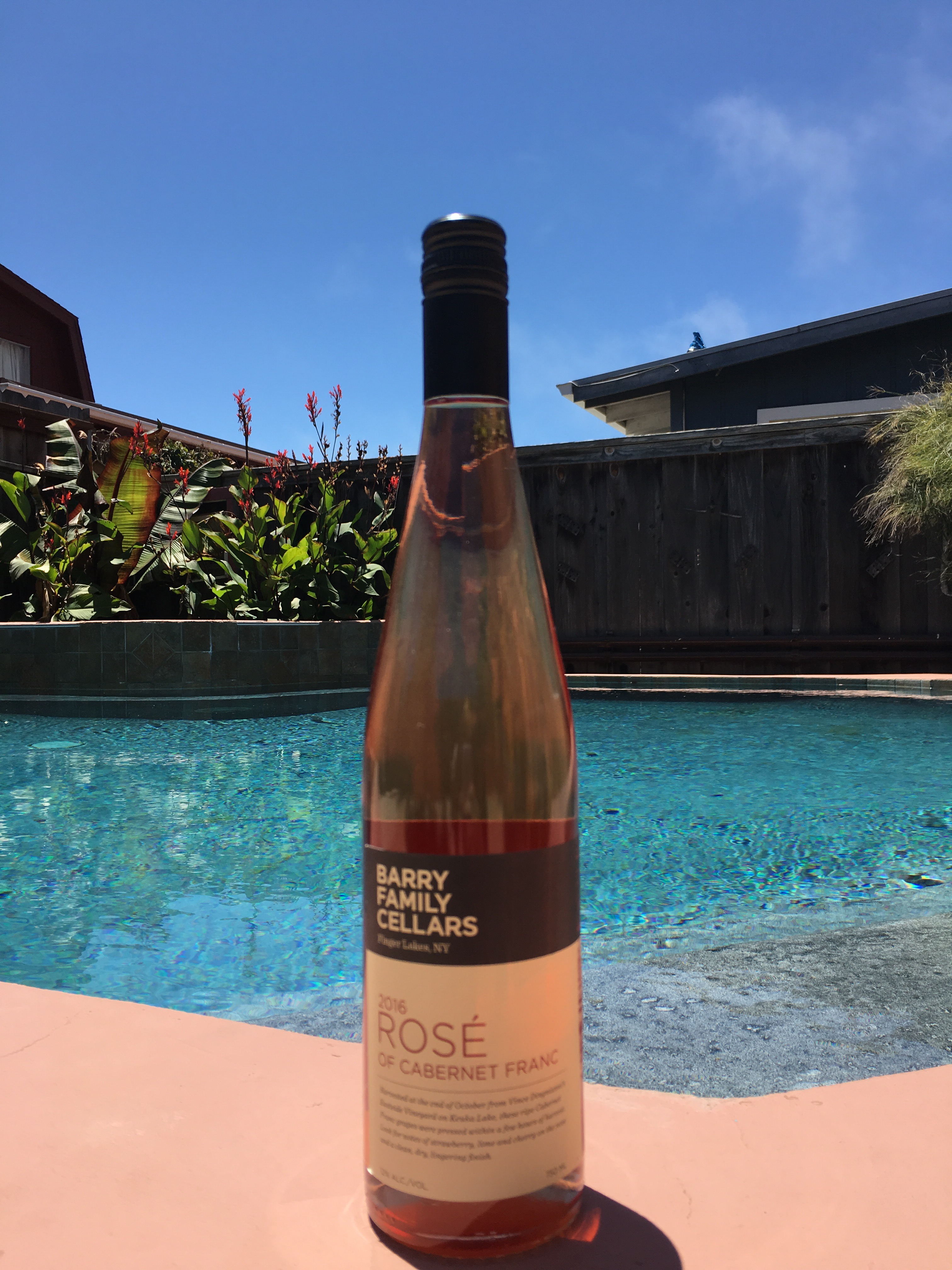 Chardonnay, Riesling….and of course, the 2016 Rosé of Cabernet Franc…because Rosé is my JAM, and Ian knows that! Lucky Boozy woman that I am…
Barry Family Cellars 2016 Rosé of Cabernet Franc is a light, dry, slightly floral, herbaceous, fruity delight. Pairs beautifully with flavors of tart juicy strawberry and red fruit, bright acidity, and a clean crisp finish. Lovely with a picnic by the pool, at the beach, or on the lake.  It was absolutely a perfect match to my spicy Thai Green Curry with chicken–tempered the heat and still held up with a lovely finish.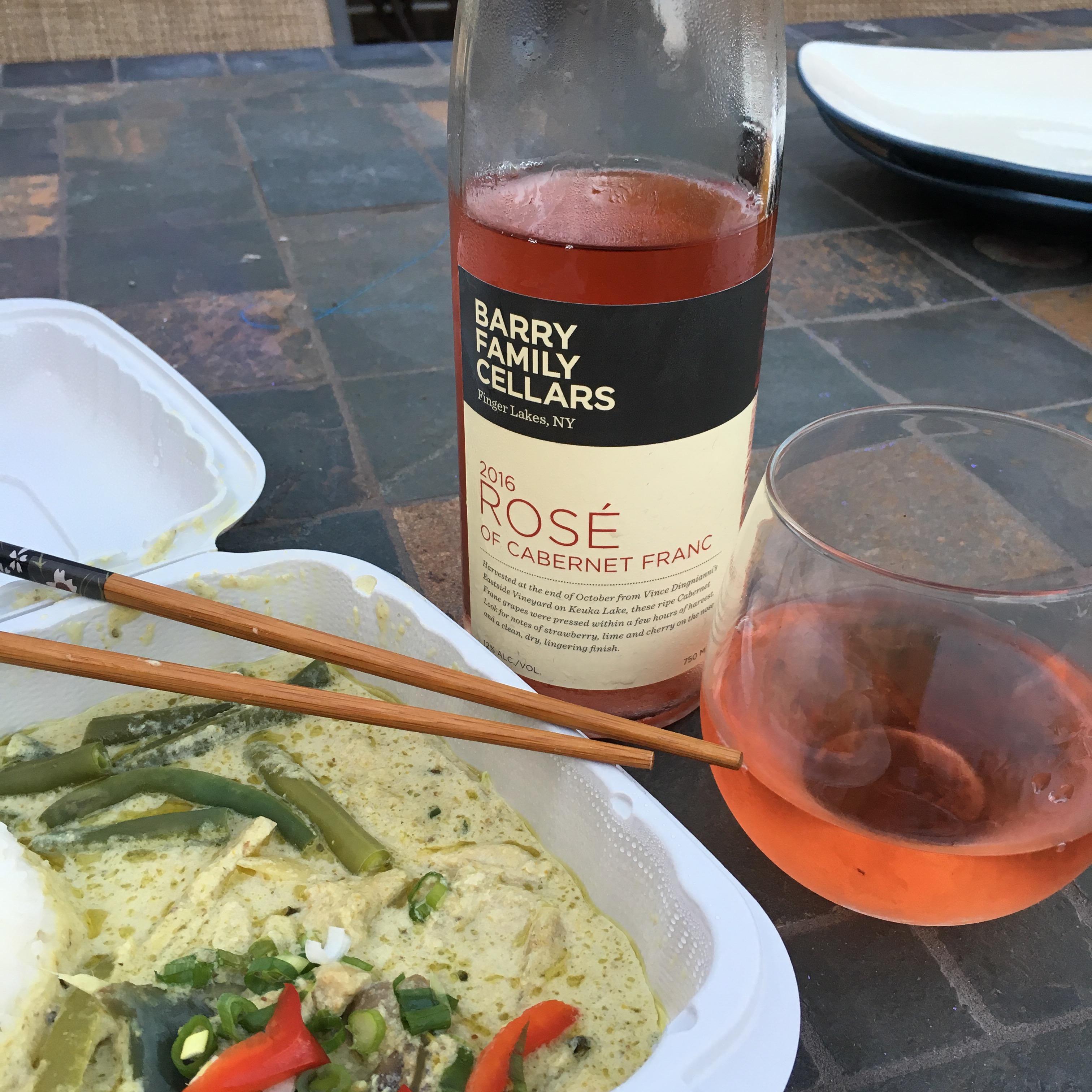 This is a smaller batch wine, so, if you're in the Finger Lakes, get thee to Barry! You won't be sorry, and say hi for me…I miss those crazy guys! 3821 Main Street, in tiny Burdett, NY…garagiste winemaking at its best 🍷