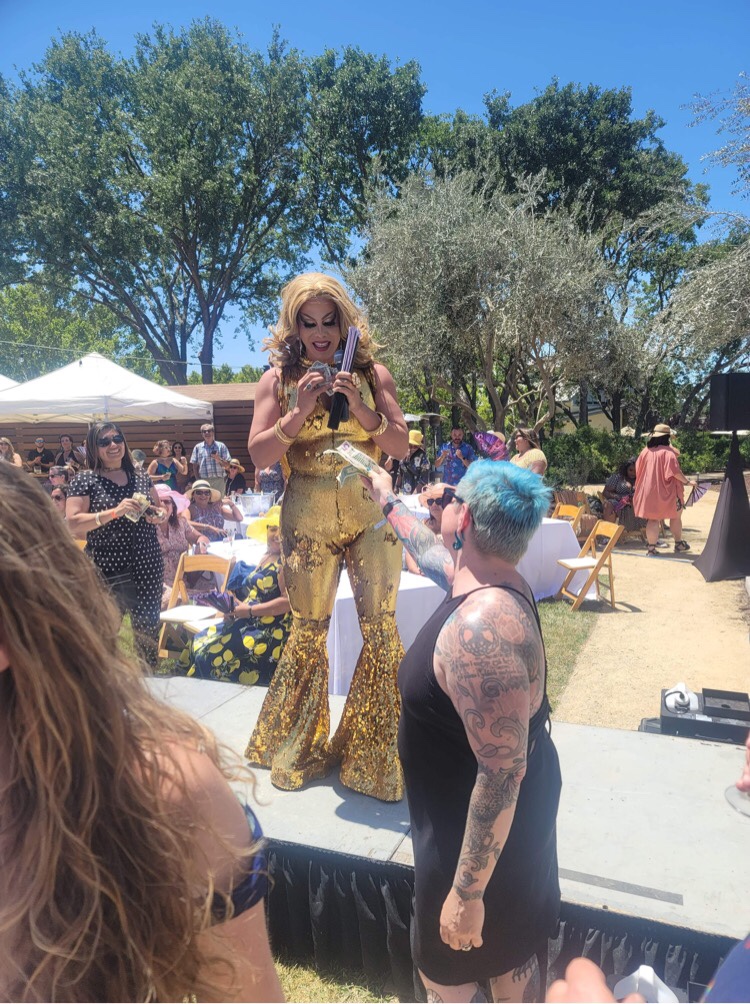 Sunday mornings are made for brunch, and if brunch is at a winery (with fabulous drag queens), all the better…
Anyone that really knows me understand that I live for both breakfast and queens! Bianchi Winery hosted a beautiful brunch of mimosas, fruit, eggs, bacon, and biscuits by Trumpet Vine Catering , and I was lucky enough to score a ticket at a VIP table (yasssss)! Thanks to Jamie, Camille, and the crew for including me (last minute) in drag shenanigans…
The performances and regalia were impeccable, bringing in a few famous name Queens from RuPaul's Drag Race as well as local talent:
@missshugacain (RuPaul's Drag Race 11)
@mercedesimandiamond (RuPaul's Drag Race 11)
@joeyjayisgay (RuPaul's Drag Race 13)
@queencurveball
@sayparisss
@doinherawynn
It was over 90° (with NO SHADE) in Paso Robles, and these dedicated queens were working HARD before noon! Groups of 8 to 10 guests were seated at banquet tables on the lawn in front of the stage. We were given tokens to trade in for bottles of wine, and all enjoyed a few of the brut sparkling wine, a lovely and very drinkable dry rosé, and a crispy Sauvignon Blanc…all winners with the heat.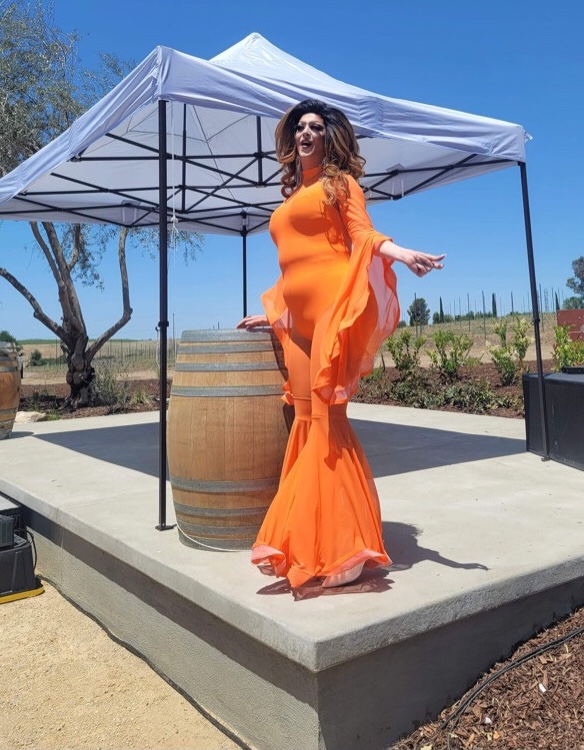 After the show we were escorted to the back patio (for more wine), and to meet the queens…By this point I think everyone was dehydrated and happy to be in the shade. Three applications of sunscreen later, no one burned which was a miracle!!
If you'd like to see more videos from the show, you can have a look on my YouTube channel https://youtube.com/channel/UCbHPWsGkkMbU7wKGVh8aDvw
Thank you to everyone at Bianchi Winery for your hard work and service, and to all of the incredibly talented queens, a beautiful time was had!! Happy Pride everyone!! NOW I'm inspired to host a drag show 🙂