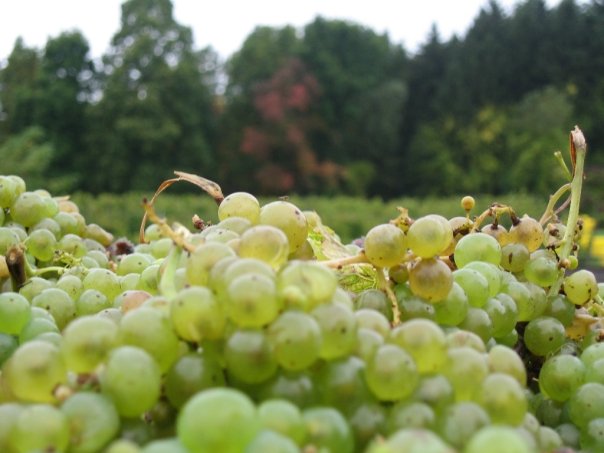 Last week, the New York Times posted an article that really caught my attention. Article link: Sips from a Cider Spree in New York State. The local hard cider scene has been jumping since we moved to the Ithaca area eight years ago-what's different is that people are more open minded and willing to taste local creations.
Local hard ciders have a special place in my heart. Personal boozy story: On a visit home to the upstate NY area almost ten years ago, my mom wanted to take me to a new winery that had opened relatively close to our neck of the woods. Black Bear Winery is a spot off of the beaten path and 'wine trails proper', but they specialize in hard ciders, meads, and fruit wines. After a tasting, I concluded that I liked the ciders, and particularly the Cracklin' Maple Hard Cider was delicious. Hard apple cider, blended with house made maple syrup. Tart, mellow, slight sweetness, autumn in a glass. I bought a couple of refillable growlers, and have refilled them several times since. Black Bear has grown from a by appointment and event farm rental spot, to open year round and quite successful! At least five years after that first tasting at Black Bear, I married my husband at the end of September, here in Ithaca. We served Black Bear's Cracklin' Maple Hard Cider for the toast at our wedding, instead of the traditional champagne. The cider had more meaning, and it was so reminiscent of the fall in upstate NY that I wanted our guests from all over the world to experience that flavor; champagne was too formal for our outdoor waterfall ceremony, and the cider was truly a hit!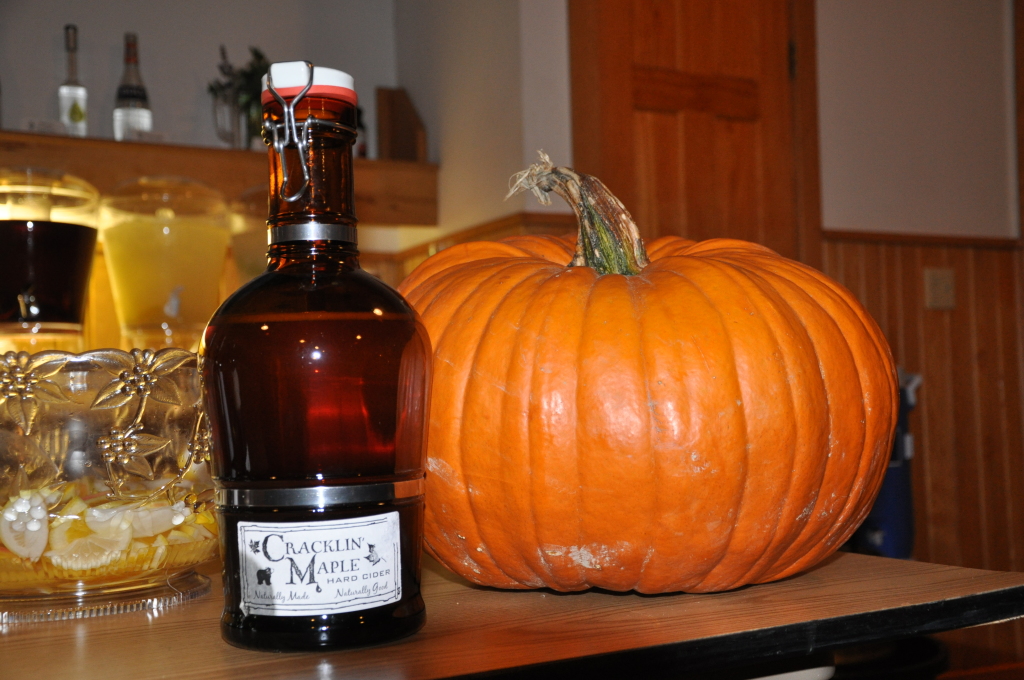 In the NY Time's article I mentioned, the author Freda Moon tours the Upstate NY Apple growing areas about five hours from NYC. She hit several local cider stops, and even gave a quick run down of her time spent in Ithaca:
"Ithaca was a decadent couple of days in which cider seemed to appear in every possible form. We had a cider flight with dinner at the too-popular Just a Taste tapas restaurant, where our wait was over an hour. The next day, at Maxie's Supper Club and Oyster Bar, I ordered a Cider Sidecar of Maker's Mark, Cointreau, a Finger Lakes Distilling's Maplejack liqueur and an unspecified local cider before a spectacular three-course cider pairing dinner at Hazelnut Kitchen in Trumansburg."
The guys at Finger Lakes Distilling are also making some incredible products, and I was glad to see she sampled some of their wares at Maxie's Supper Club, one of our favorite spots in Ithaca. The Cider Sidecar is a drink that is an anxiously awaited seasonal cocktail, signaling that fall has officially arrived. Sweet and tart, with a mellow maple kick, sitting in Maxie's listening to live music on the outdoor deck, watching the world go by. I love living here in fall.