Moving to California has definitely been fantastic, but we've had to make some tough travel decisions and sit out some great tattoo events in 2017. We're adulting! We're not homeless! All the good things….but we miss our friends. Friends we enjoy running into and working along side, all over the world.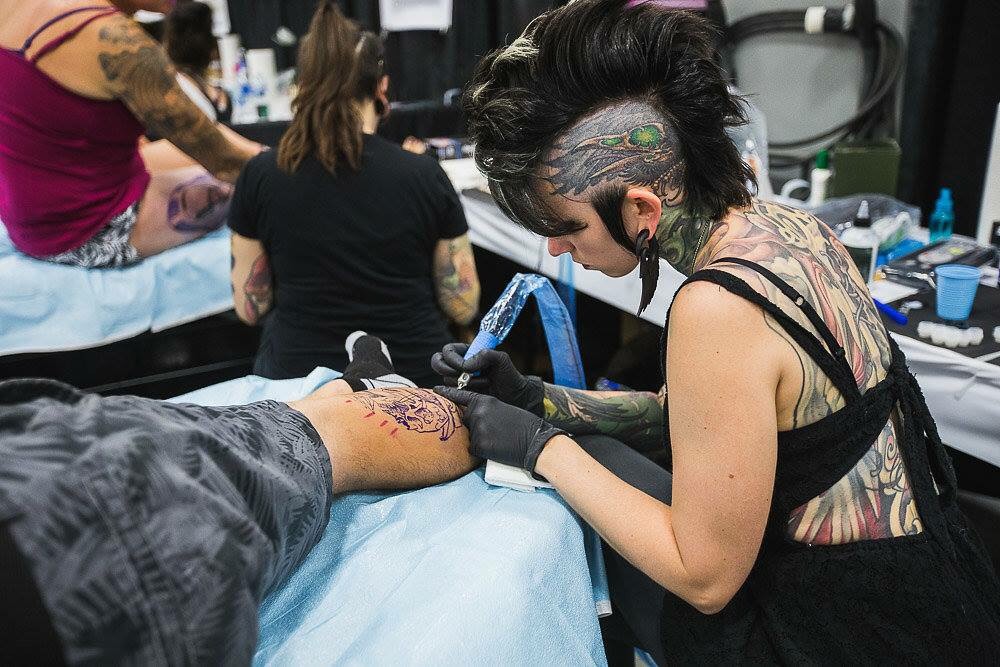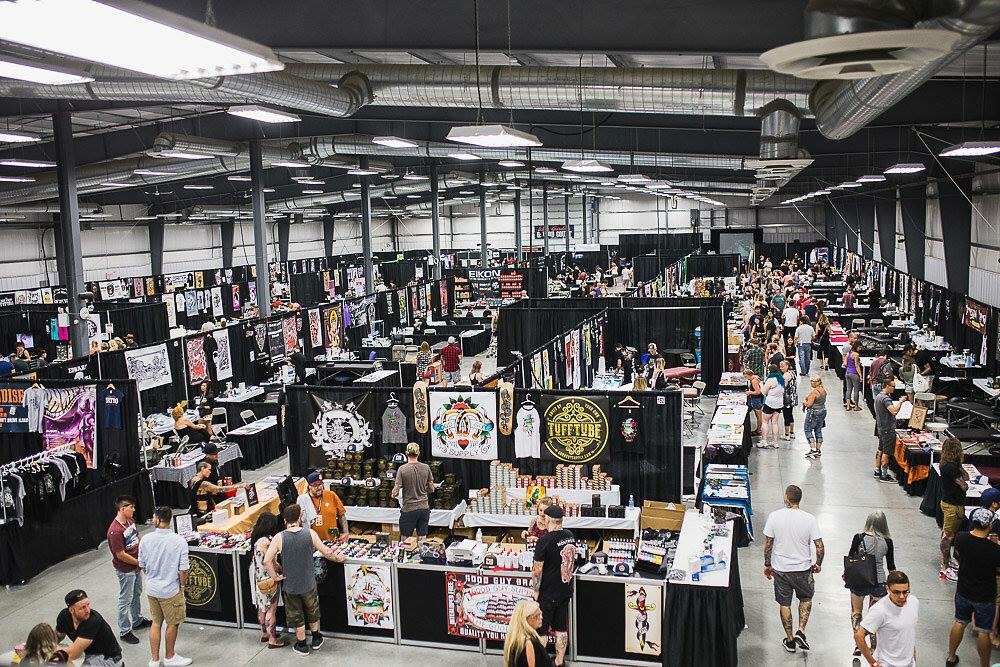 International artists like Rich Handford, who we see in Montreal, in the States, in Paris at the Mondial du Tatouage Convention–who, this time, had his own show, loaded with a roster of international tattoo talent in Winnipeg!
Sadly, August 18-20th, tattooer husband Lefty and I had to miss the 1st Annual Winnipeg Tattoo Convention, sponsored by Kapala Tattoo and Good Guy Supply.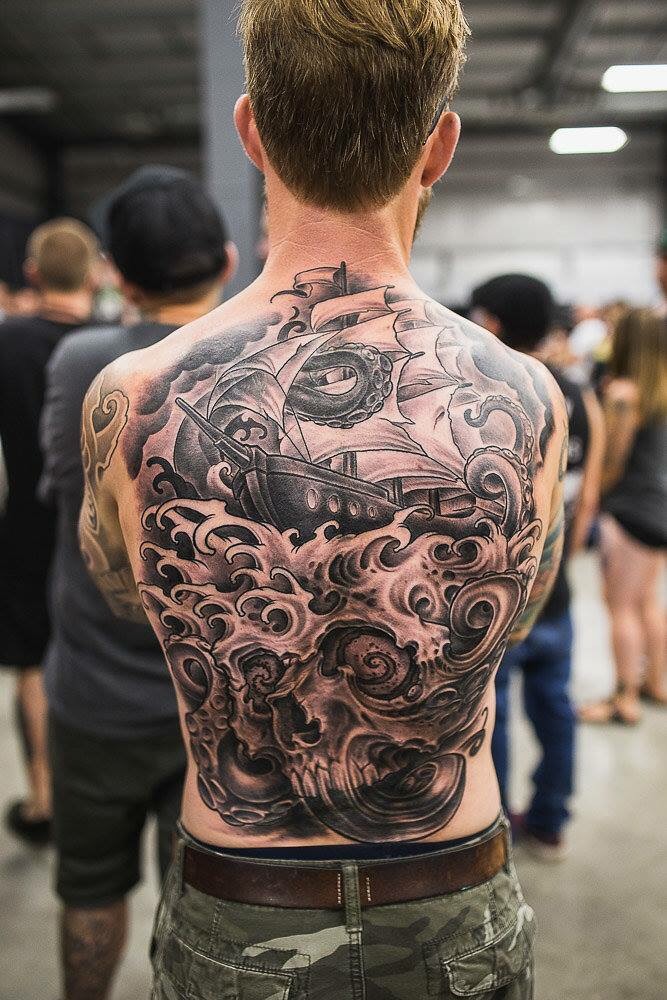 Organized and promoted in a CRAZY short span of time (about six months) by artist Rich Handford (Instagram @richhandford) and his incredible wife Sheri, they are also proud owners of Kapala Tattoo Winnipeg.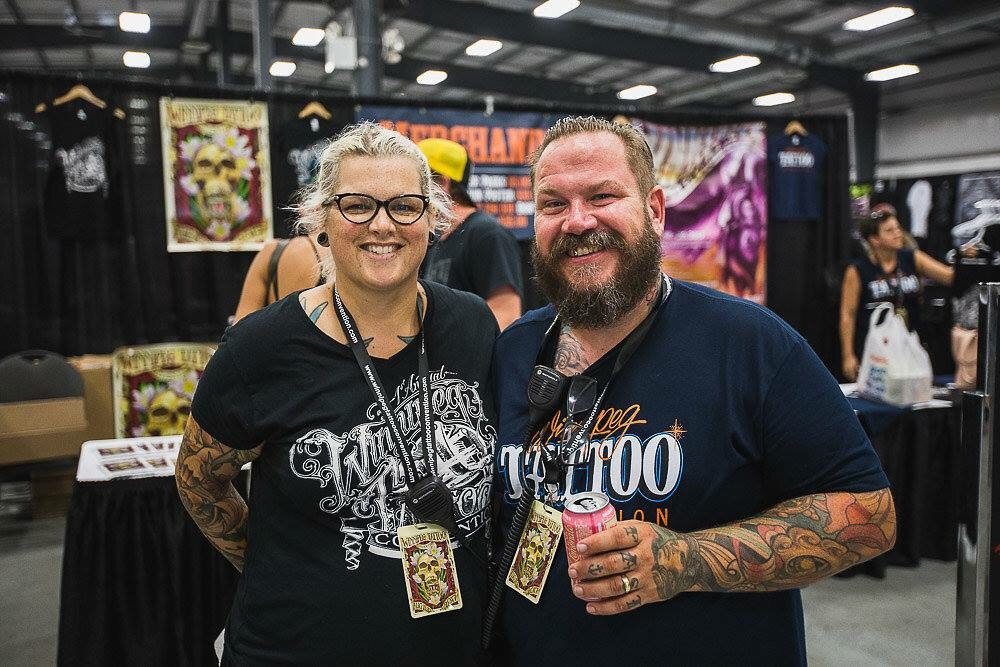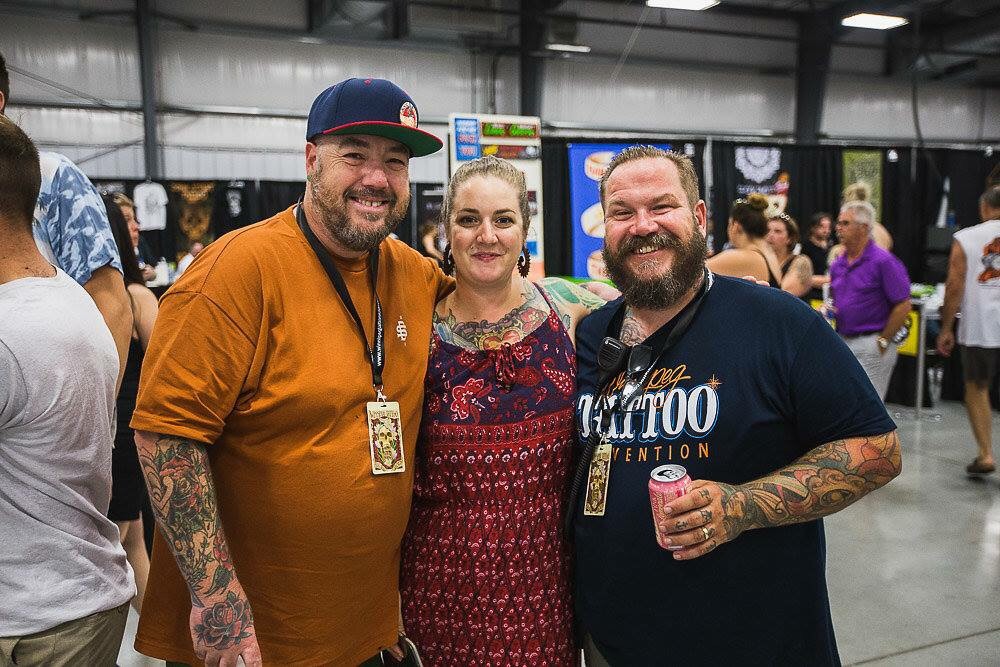 Two more friend and professional tattoo industry couples, Rob and Natalie Jobe (pictured with Rich) along with Lucas and Jaime Ford, are the force behind Good Guy Supply, the second show sponsor. Tattoo supplies for tattoo artists, by other accomplished tattoo artists, of the highest quality!
The dedication, hard work, and tireless effort that it takes a team to put on a convention is gnarly, but in a five month crunch, it would be hard to even imagine the logistics. These folks made it happen in a big way! According to tattoo wife extraordinaire and Winnipeg convention promoter Sheri Handford–
"We're still married!! We planned an amazing show in 5 months–There was very little that went wrong, and we had an amazing team that helped make everything possible! We all worked tirelessly and it showed–We had plan A, B, C and maybe a D!! We can't wait to do it again next year! Hopefully you and Eddie will make it, but also glad you're not homeless!"
With a successful and well received first year behind them, we look forward to Winnipeg Tattoo Convention next year in 2018 for the Molina's! Congrats to all of the Winnipeg Convention's crew, team of volunteers, and sponsors for a hugely successful show– we can't stop hearing glowing reviews from a weekend of tremendous talent–you guys killed it! See you out there!
*All photos taken by Dwayne Larson Photography